Map Unavailable
Date/Time
Date(s) - 25/10/2019 - 27/10/2019
9:00 am - 5:00 pm
Location
Ancora Imparo Equine Center
Categories No Categories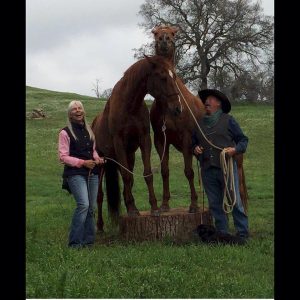 We are happy to be hosting Dave Ellis 6* Parelli Instructor and Jody Grimm 3* Parelli Instructor for another year of amazing learning!
Dave and Jody are tremendous teachers…they bring high level learning, humor, and real feel to the learning process! In this clinic you get two top level instructors for the price of one. Both Dave and Jody are not only masterful horse people; they are masterful horse people who can TEACH! They both are able to break things down, bring clarity, and help us gain better timing/feel.
In an effort to make the learning environment the best it can be, we will limit this clinic to 8 riders (including me). Last year we had 10 riders and it still felt crowded in the indoor; so we are making the effort to improve! Jody was unavailable to do all three days in August so we are trying a new time of year…it will be cooler and gives a whole year to plan 🙂
Dave and Jody are people who will advance you and your horse…no matter where you are coming from they help you get to the next stage!! They approach from a place of knowledge, humility, and humor that allows students to really enjoy the process and they are so invested in the students! This is a clinic where you can ask LOTS of questions and interact to get to greater learning! They really emphasize the principles of horsemanship which will develop your mindset as well as your techniques.
We will be doing our sing-a-long night with Dave and Jody on Saturday, October 26th…even if you aren't participating in the clinic, this is just a time for FUN!
Rider Cost: $1700 (plus stall fees of $25/night). A rider deposit of $500 will reserve a spot in the clinic. Paying full clinic fee by January 31st will give you discount of $100 as a rider.
Auditor Cost: $40/day or $100 pre-sign up by January 31, 2019.
Private Lessons Available: Please contact Laura Inman at granitestatesavvyclub@mygsc.com and I will forward to Jody (clinic rider participants will get first priority for lessons in the pre-sign up).
To Register Please Contact:
Laura Inman
Healing Hope Farm
189 Lane Rd.
Chester, NH 03036
603-505-4465
granitestatesavvyclub@mygsc.com