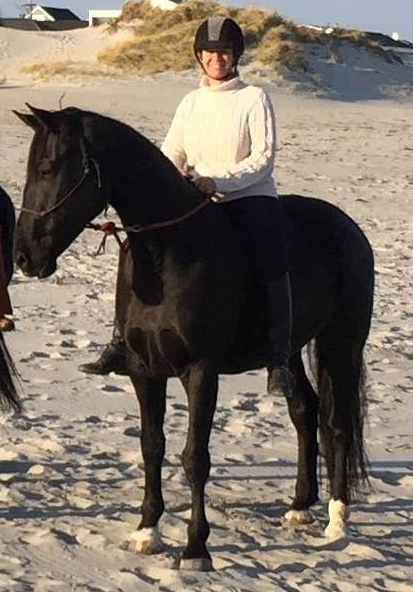 Abby is our very playful and exuberant daughter of Sophie.  Her sire is a Dutch Warmblood harness horse named Urano.  When you come into the barn, Abby is almost always right there looking for attention and waiting to go do something fun.
Abby loves to jump and loves to play games that use her very active brain.
Binty is a part Arabian mare who is very sweet. She is a little more of a "wallflower" than some of the other horses but she does love connecting with people who take the time to get to know her.
Binty loves to show off how she can move those Arabian feet and her favorite gait is the canter.
Binty can frequently be seen lying down in the middle of her hay where it's comfortable and closer to her mouth!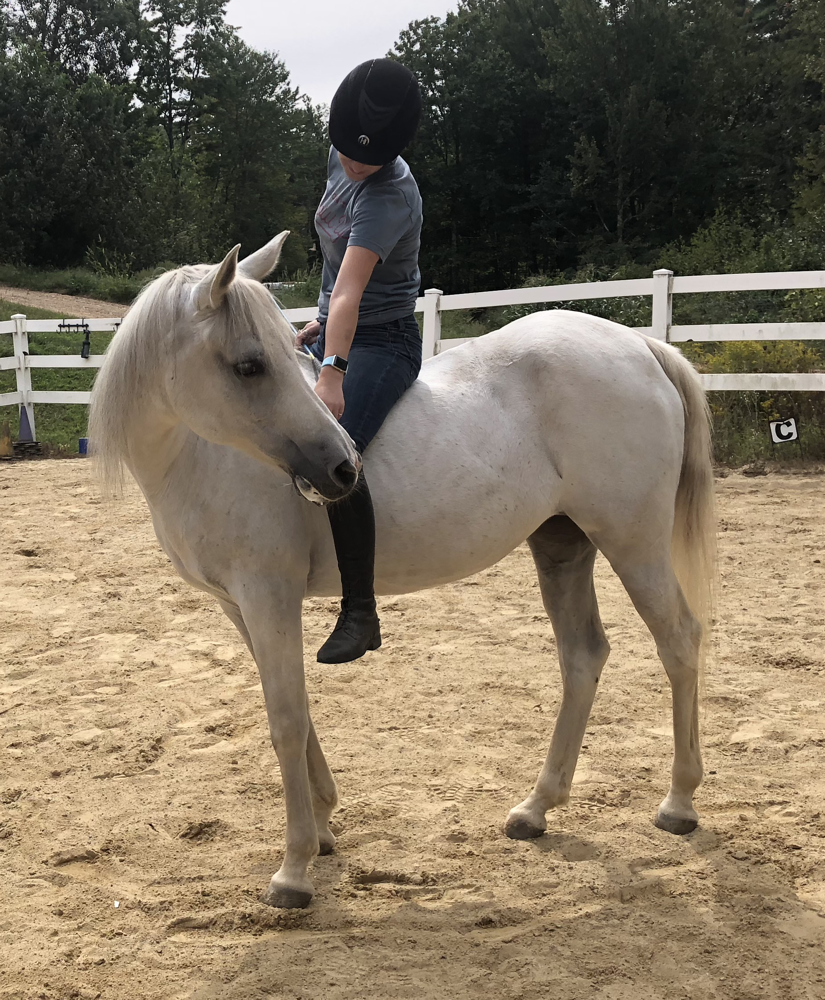 Chloe is one of the sisters on the farm.  She and Sophie are 3/4 sisters; their sire is a Westphalian name Freestyle and their dams were half sisters – both were driving horses of mixed background.
Chloe is the biggest horse on the farm and she loves to snuggle.  She can often be seen catching some rays, lying down outside in the sunshine.  
Clover is a free lease mare who is sweet and willing.  She loves to really move her feet.  
Clover is learning a lot of new things since she came to the farm and we look forward to what she will also teach  us and our students.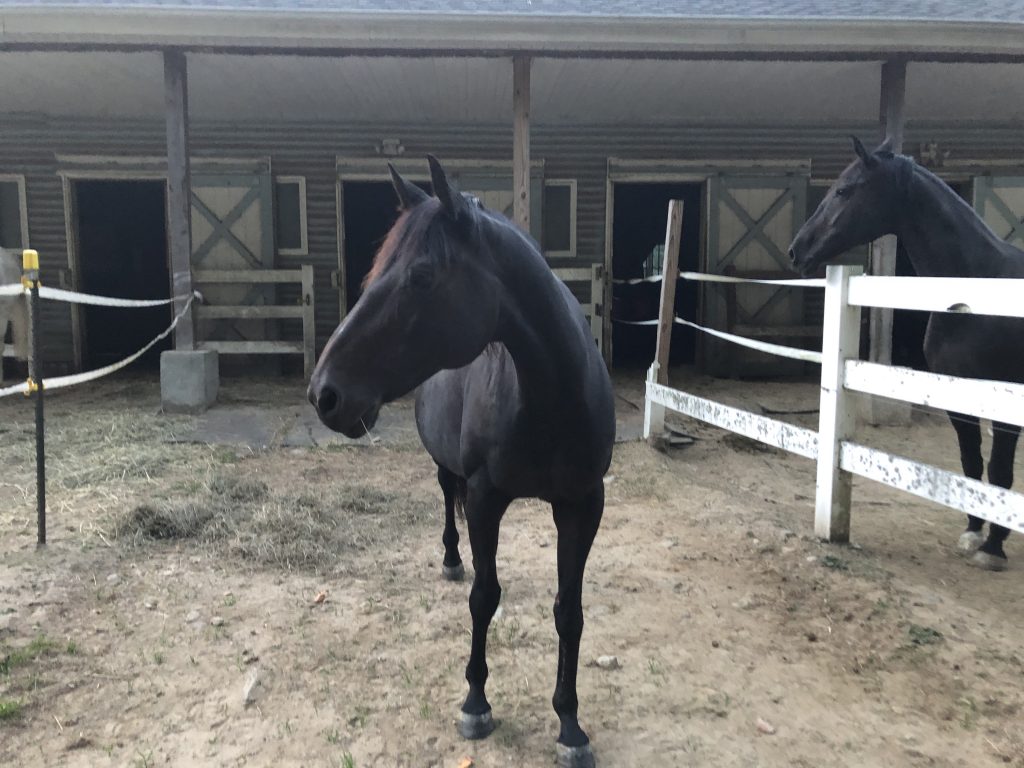 Sophie is the other half of our sister pair.  She and Chloe share a stall and paddock and are the best of friends.  
Sophie is the do-it-all diva.  She can go from a therapeutic riding lesson to jumping cross country jumps to playing online games to dressage and she does each thing with ease.  
Zoe is a lovely bay thoroughbred and boards at our farm.  Her owner, Penny Savoie has been helping Zoe gain in calmness and confidence.
Zoe loves her end paddock where she can watch the world around the farm and keep an eye on things.  She also likes to share her hay with Sophie and Chloe while pretending not to like them when anyone is looking.