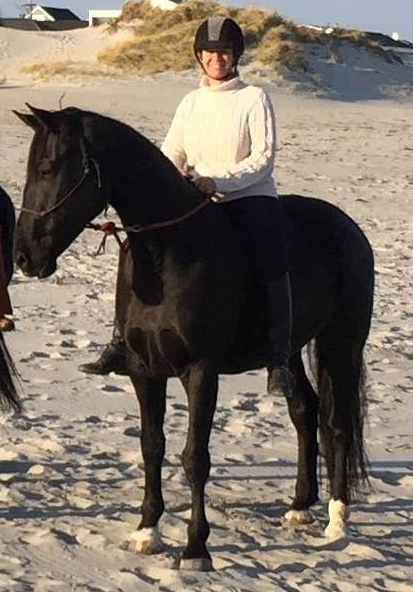 Abby is our very playful and exuberant daughter of Sophie.  Her sire is a Dutch Warmblood harness horse named Urano.  When you come into the barn, Abby is almost always right there looking for attention and waiting to go do something fun.
Abby loves to jump and loves to play games that use her very active brain.
Chloe is one of the sisters on the farm.  She and Sophie are 3/4 sisters; their sire is a Westphalian name Freestyle and their dams were half sisters – both were driving horses of mixed background.
Chloe is the biggest horse on the farm and she loves to snuggle.  She can often be seen catching some rays, lying down outside in the sunshine.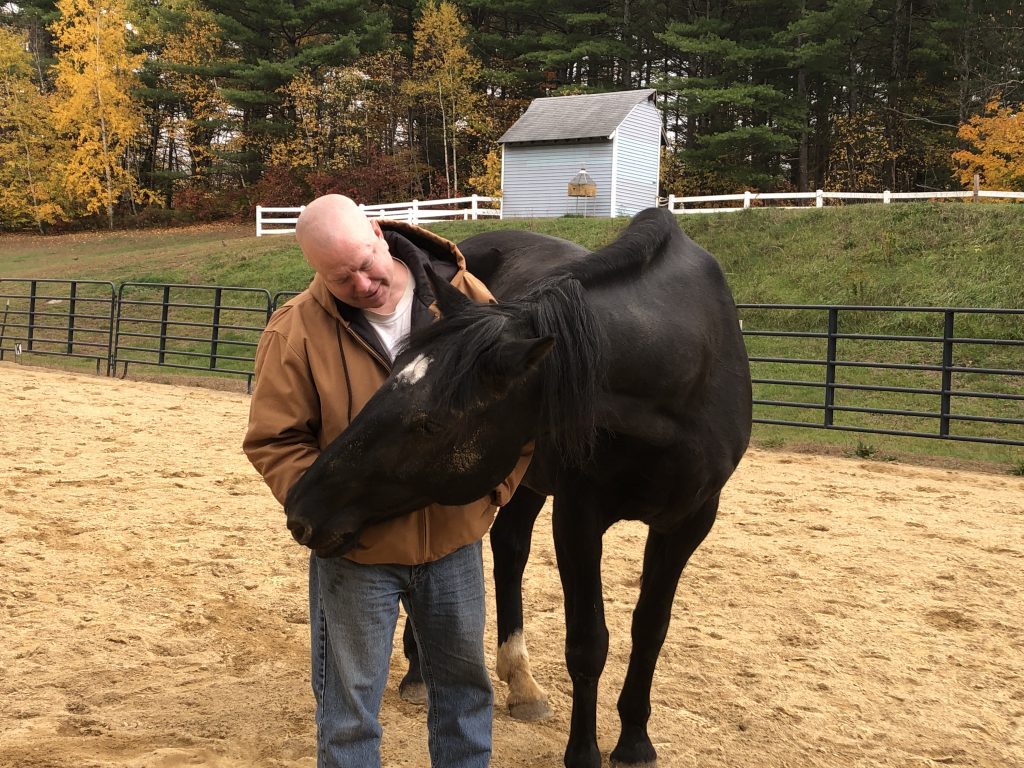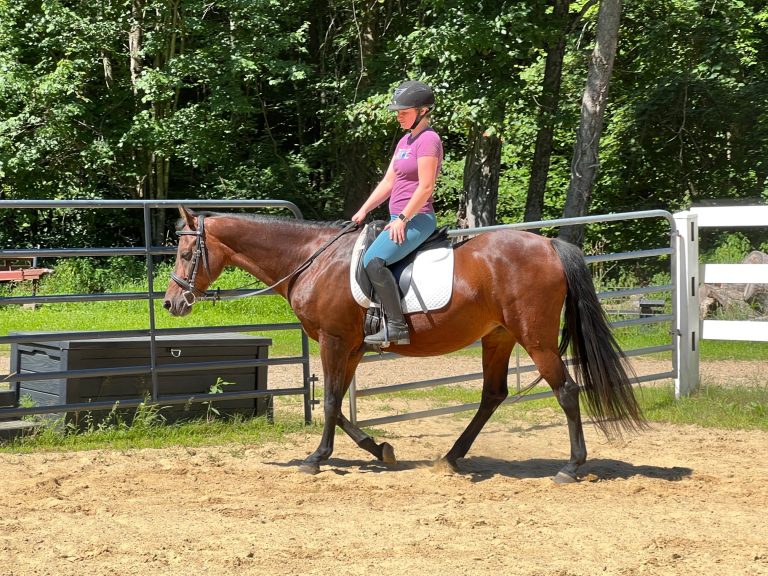 Kali is a Morgan mare and an energizer bunny!  She is sweet and friendly and ready to go.  She always has "something to say" and loves when people will give her a good scratch.
Sophie is the other half of our sister pair. She and Chloe share a stall and paddock and are the best of friends.
Sophie is the do-it-all diva. She can go from a therapeutic riding lesson to jumping cross country jumps to playing online games to dressage and she does each thing with ease.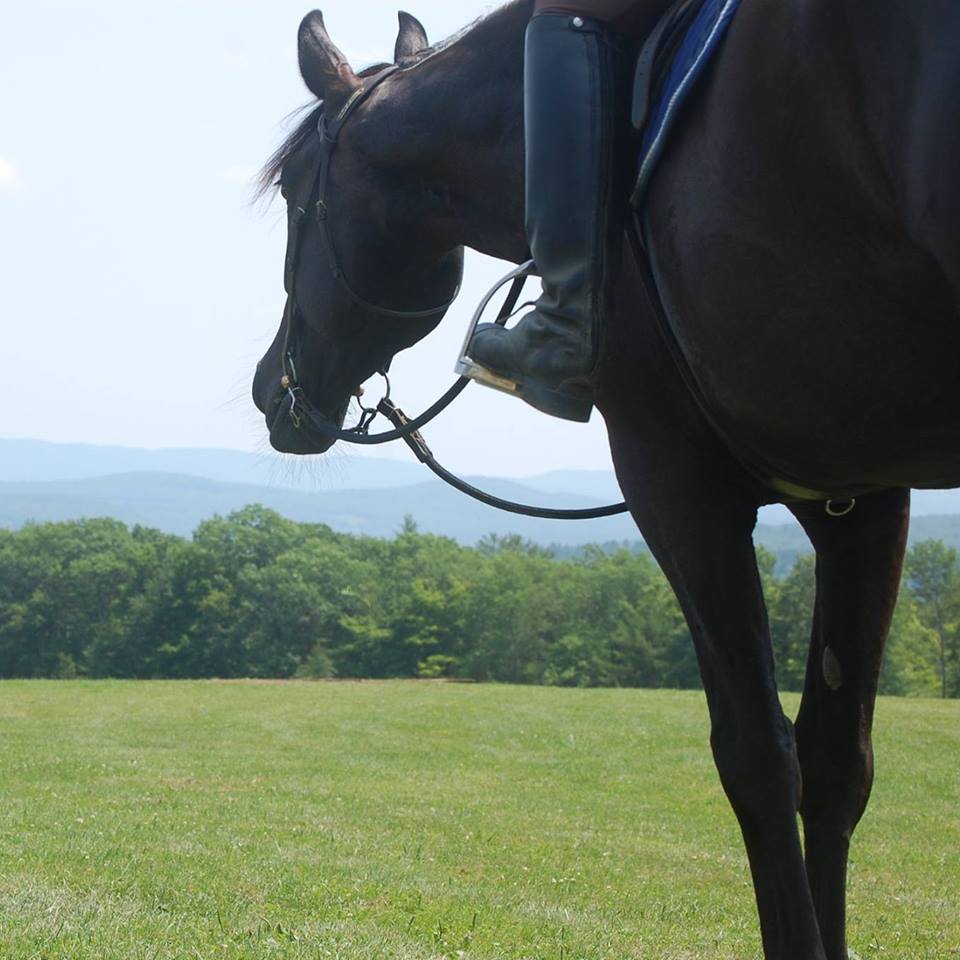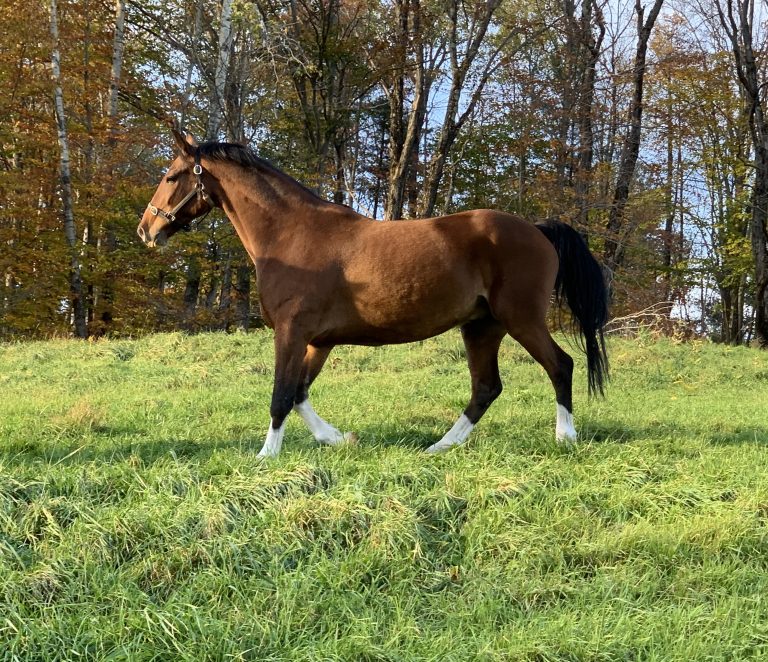 Tate is a Dutch Warmblood Harness Horse Cross and a big, loveable guy.  He is half brother to Abby and very gregarious.  He loves people and has a playful spirit.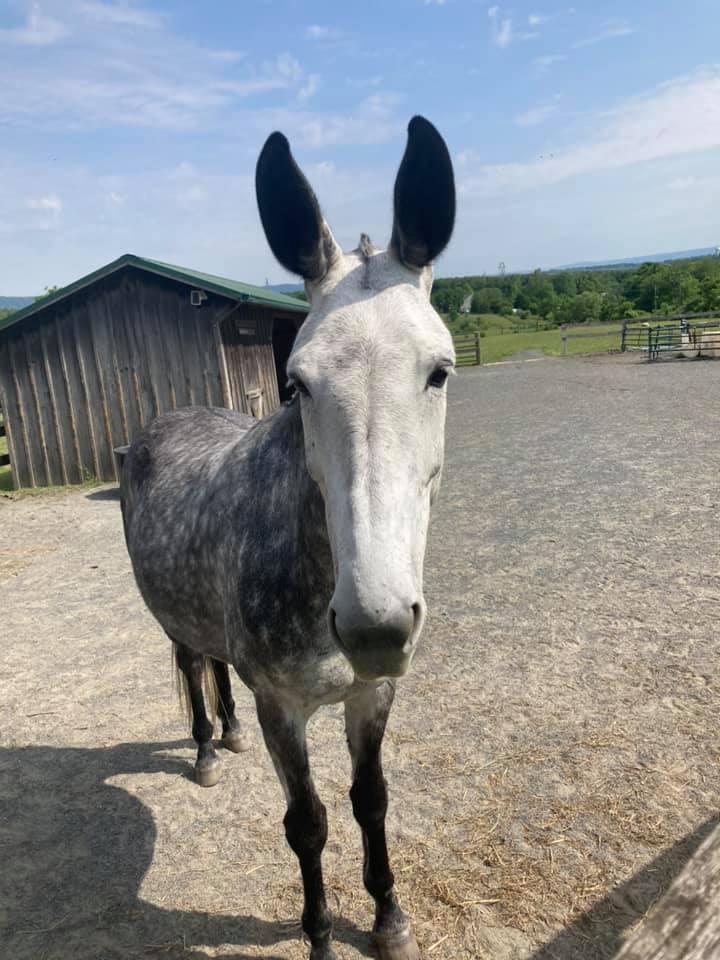 Traveler is a mule gelding with a lot of personality.  He's fun and "cool as a mule" all the time.  He LOVES treats and making connection.